"G" metiens
dzimis 24.06.2009.
* 5 suņi
*1 kuce
Gangsta's Paradise Baltic-Amber
"Pipars"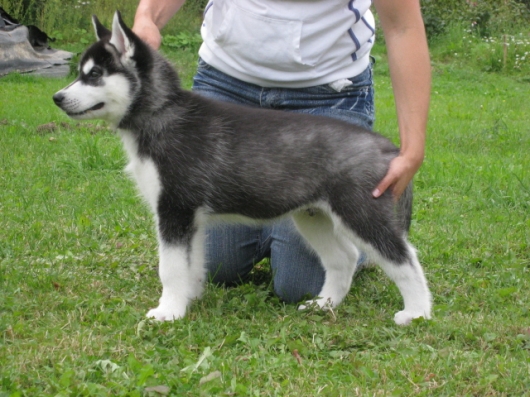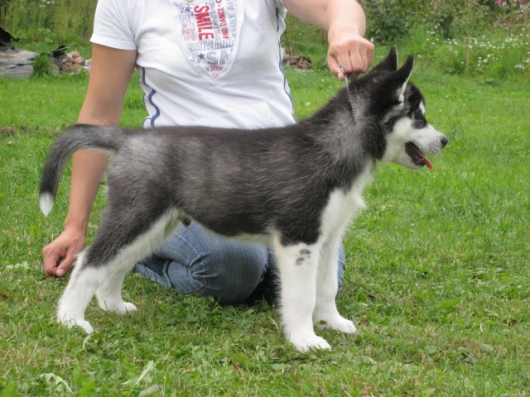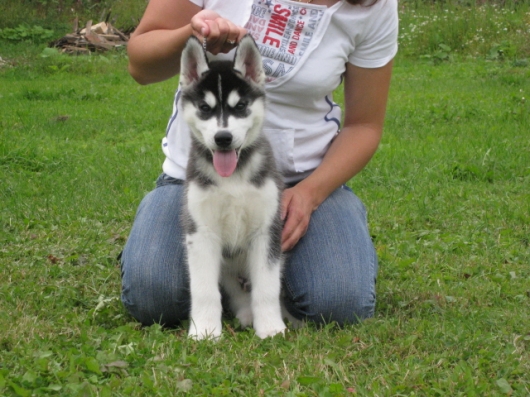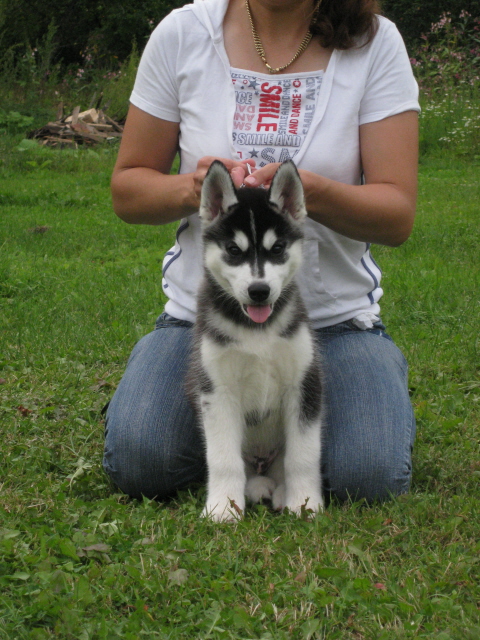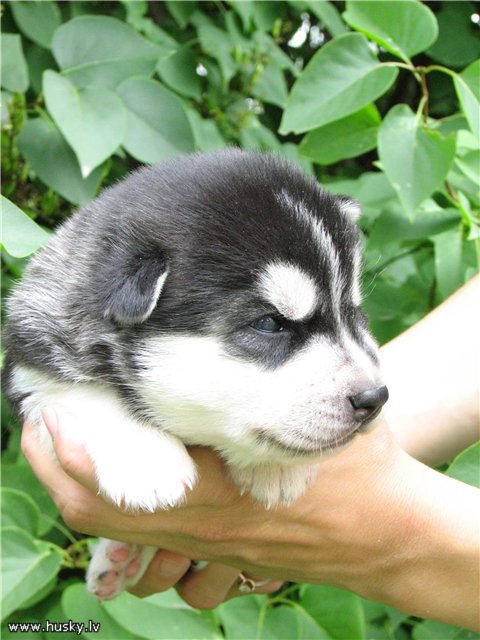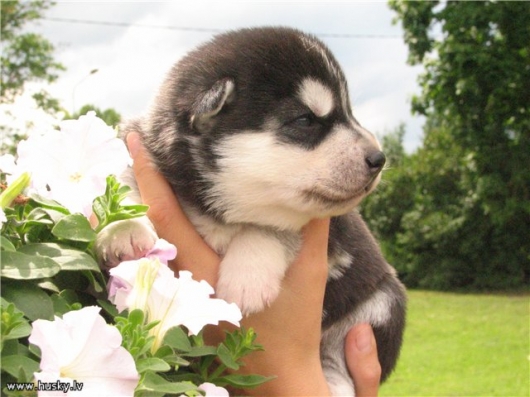 Gone In Sixty Seconds Baltic-Amber
"Veirons"
puika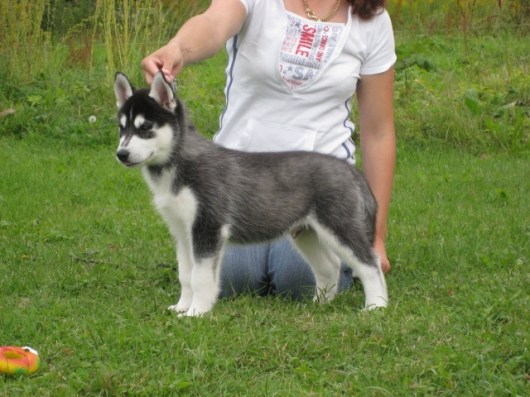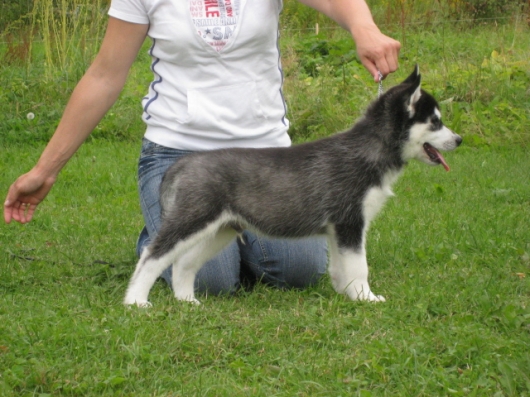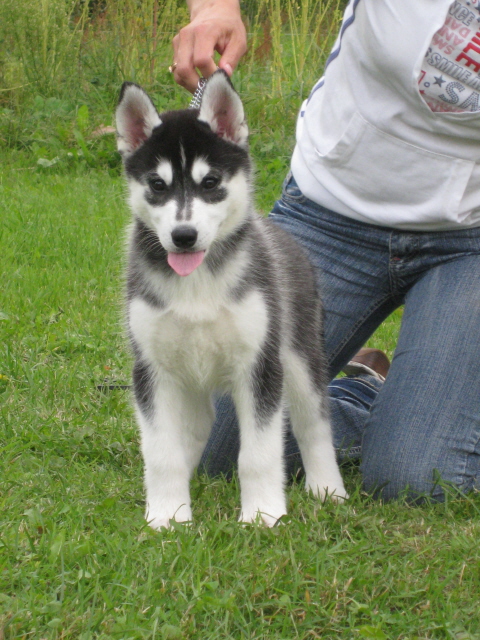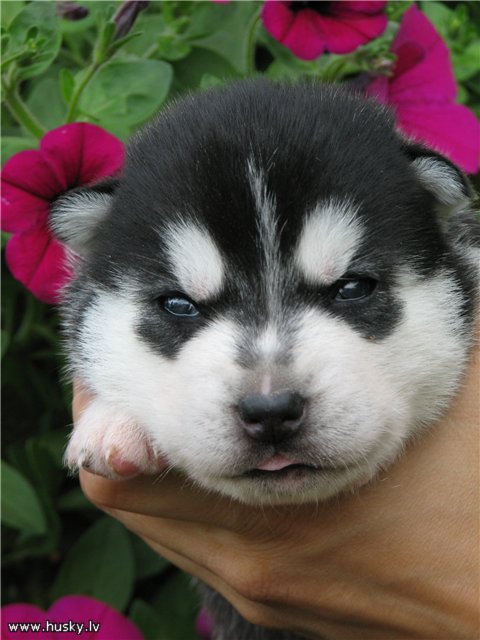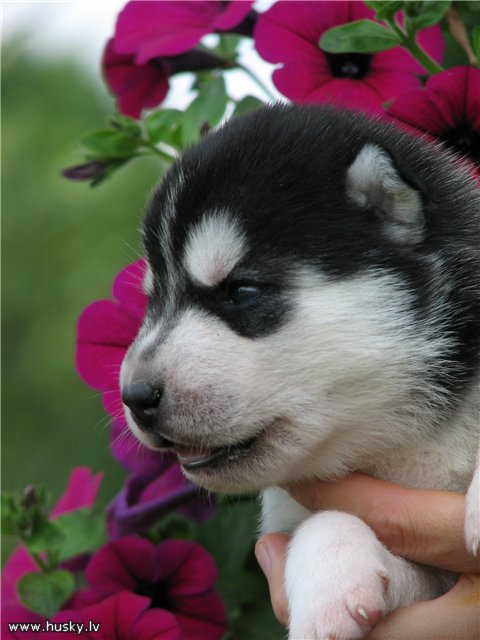 BALT JCH & JCW'10 Multi CH
GameMaster Baltic-Amber
"Masters"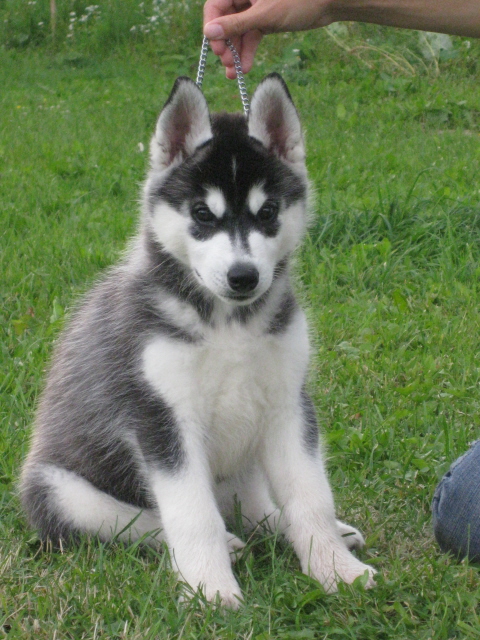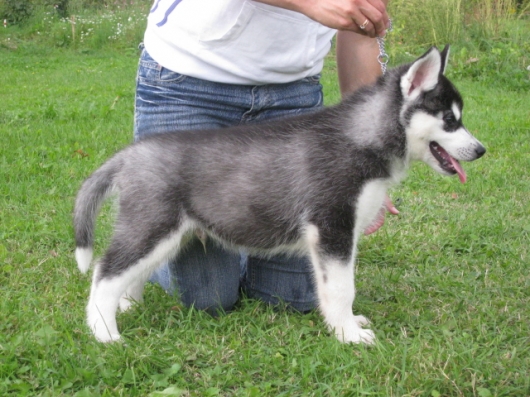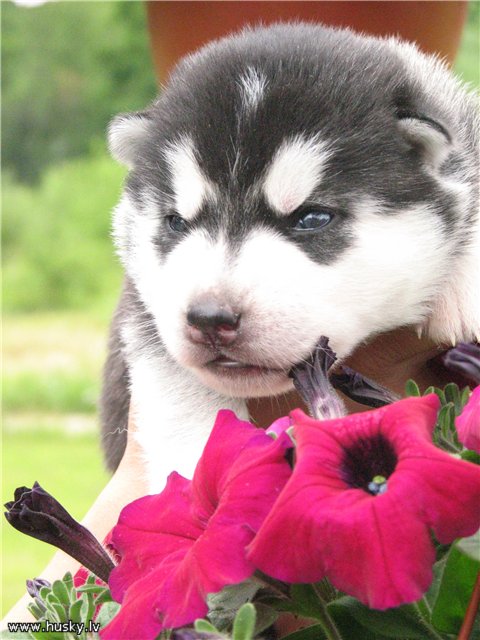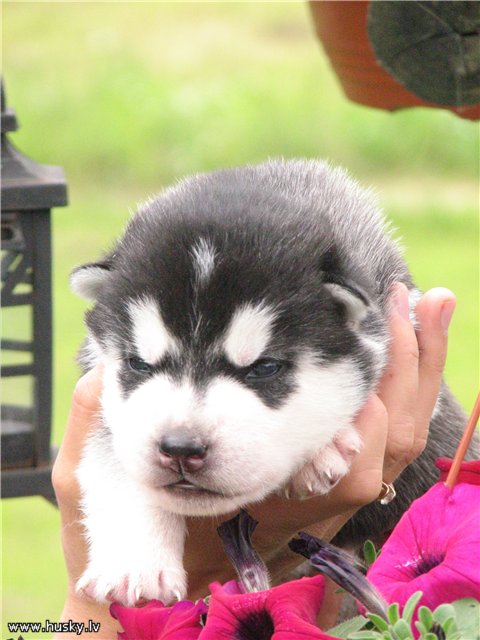 BLR&&UKR&RUS Grand Junior & CH
Golden State Warrior Baltic-Amber
"Flints"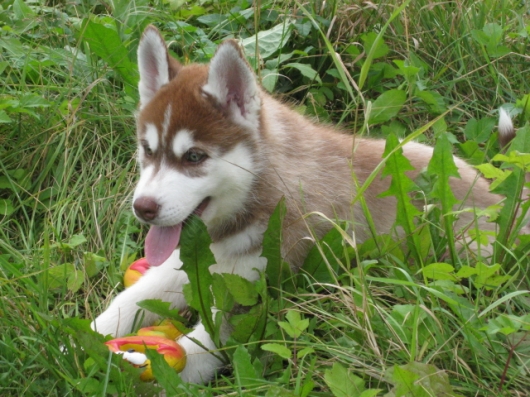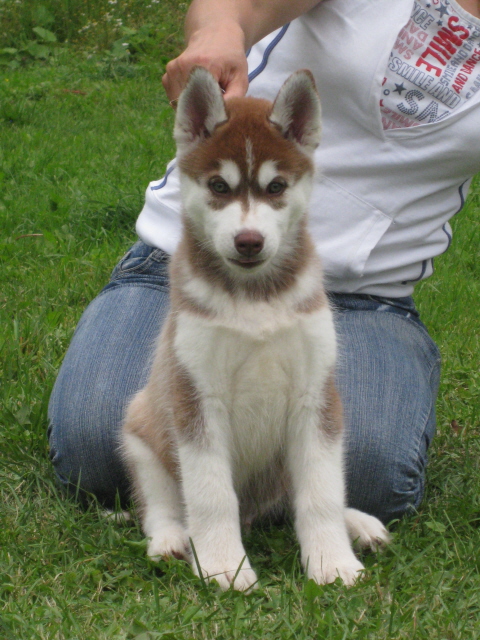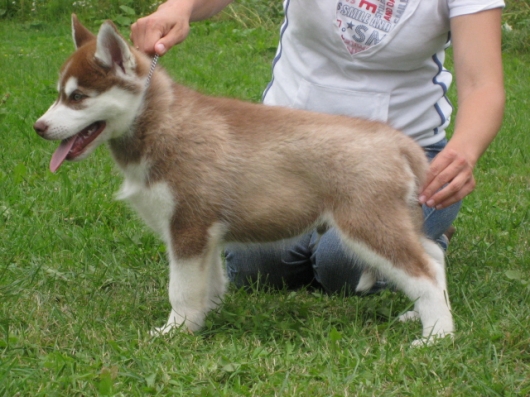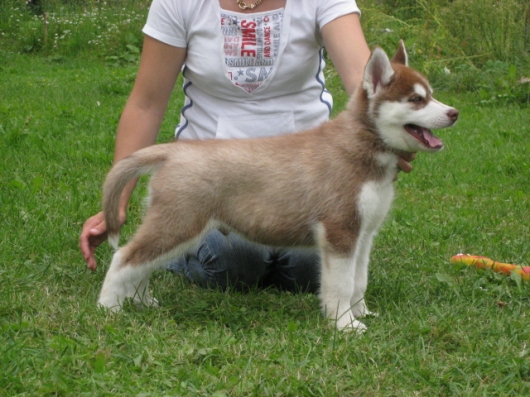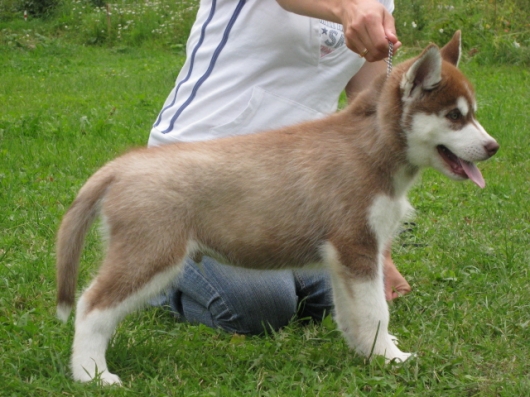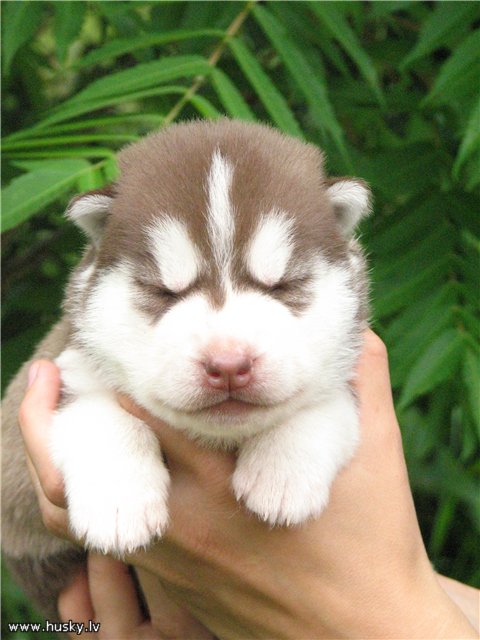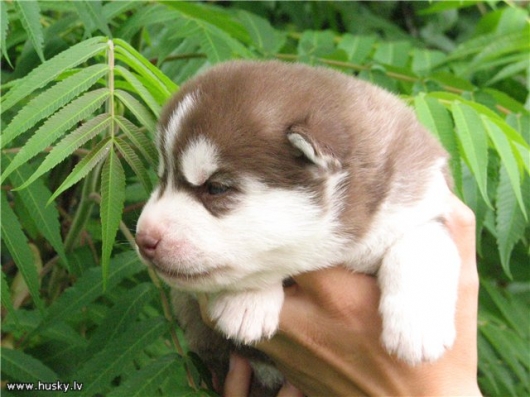 BALTJCH& BALJW'10
Gone With The Wind Baltic-Amber
"Vendo"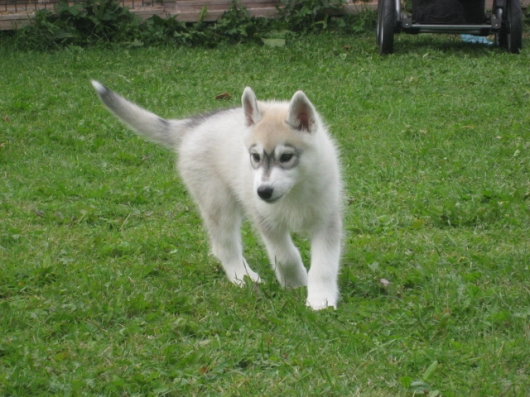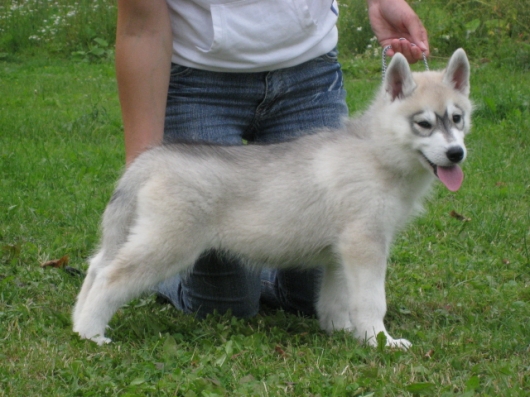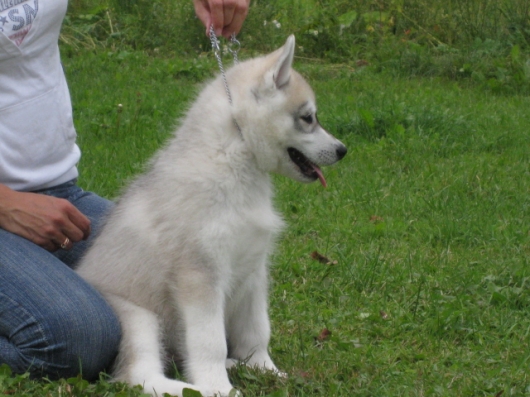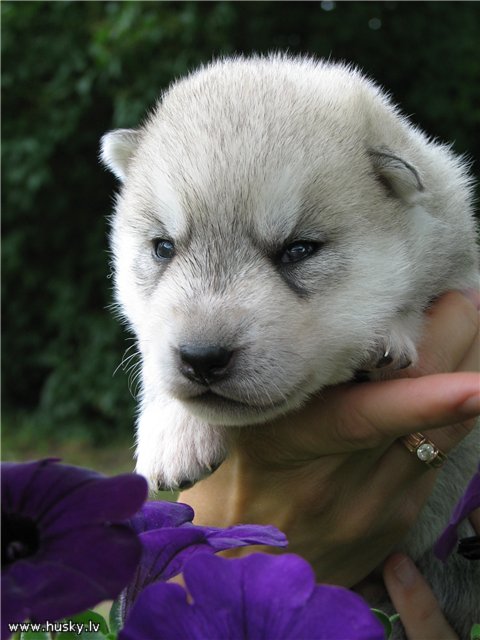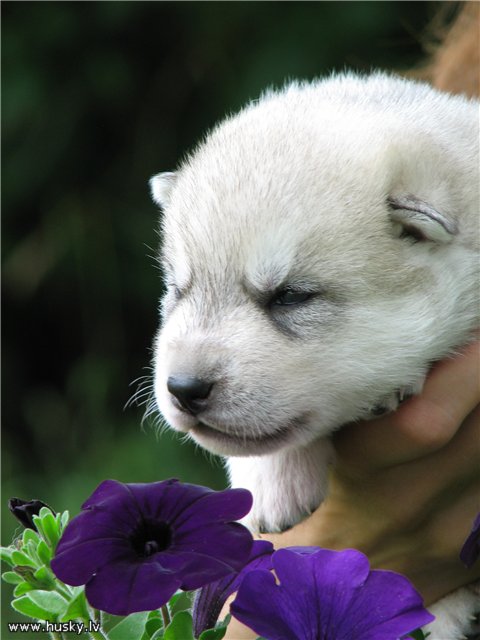 JBIS & BALTJCH
Gonna Be Me Baltic-Amber
"Meja"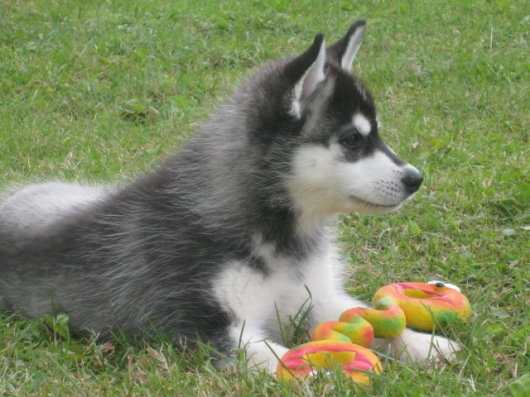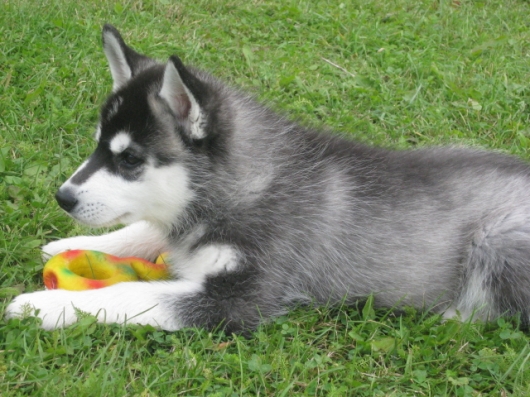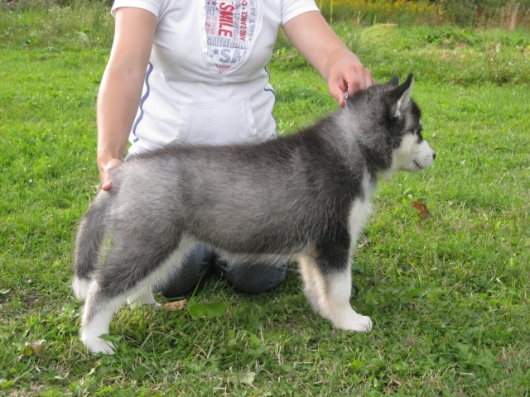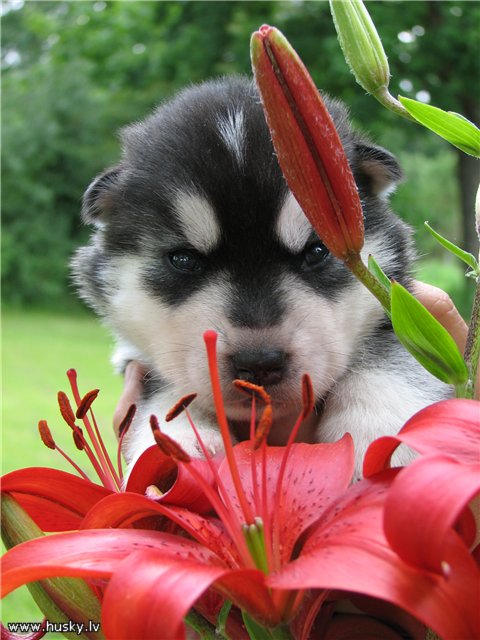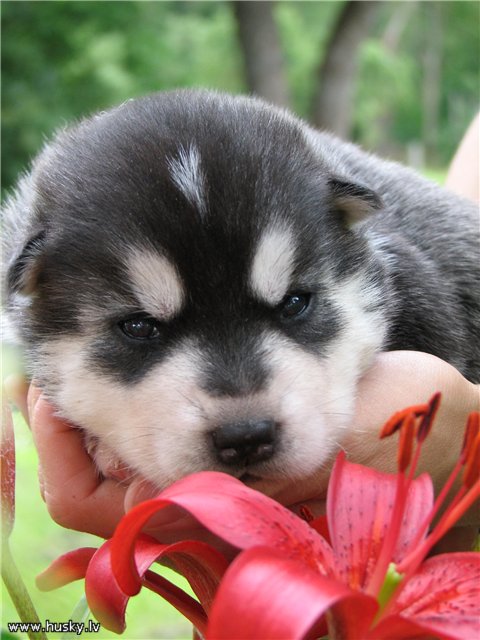 Kucēni dzimuši 24.06.2009. gādā, no pārojuma Austrijā, kas uz doto brīdi ir viens no unikālākajiem Eiropā, jo ir imbridēts uz BISS USA CH Karnovnda's The Life of Riley, kas ir devis joprojām pasaulē titulētāko Sibīrijas haskiju BIS/BISS /USA/CAN CH Karnovanda's Niklas Wolf.
Māte - BALT CH Jalerran's Black Pearl " Pērle" (imp.ASV)
Latvijas, Lietuvas, Igaunijas, Baltijas Čempione
2 x R.CACIB, BIG II, "World winner 2006" - Excellent
Acu tests 2 x- Brīva no kataraktas un PRA (FCI sert., C.E.R.F.)
Gūžu displāzijas tests - "Good" OFA (ASV) - brīva.
Augums 52 cm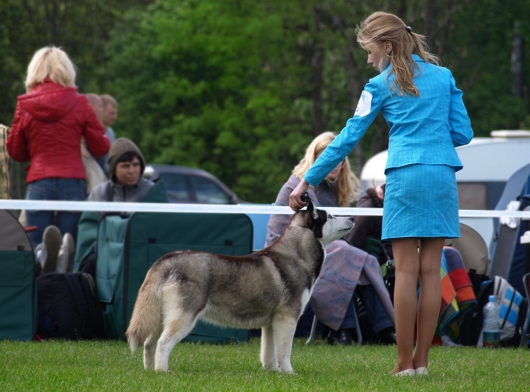 Tēvs - CACa Arthur of Doghouse Farm "Arthur"
ACACa, 2 x R. ACACa, OCNHS Vaislas atlase - elites klase
Acu tests 2x - brīvs no kataraktas, PRA (European College of Veterinary Ophthamologists)
Gūžu displāzijas tests -" A" - pilnīgi brīvs
Augums 55 cm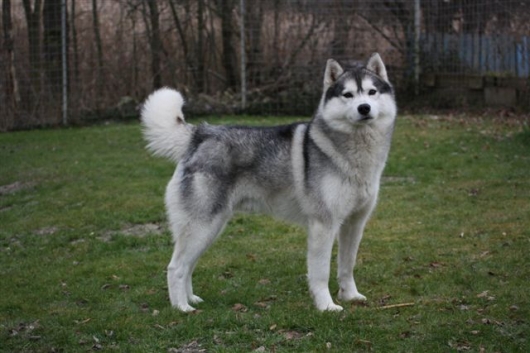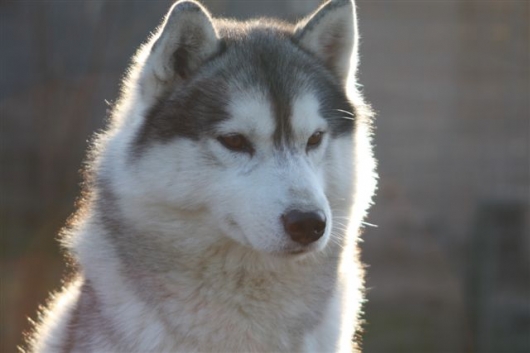 Brīdings uz 3/3 Karnovanda The Life Of Riley!!!
Kucēnu ciltsraksti:
CACa Austria

ARTHUR OF DOGHOUSE FARM

Gray/white

Eyes - clear

HD - A

AUSTR CH Karnovanda's Wilde Ride

Black /wh

BISS/USA CH

Karnovanda The Life Of Riley

Black/wh

USA CH Innisfree's Dubliner

USA CH Karnovanda's I Love A Parade

USA CH Karnovnada Come Ride With Me

Gray/wh

USA CH Karnovanda Born On The Fourth

USA CH Karnovanda's Nakiska Groznyi

Kalimah Of Doghouse Farm

Gray/wh



VDH CH

Karnovnada's Akkala

Black /wh

AM&CAN CH Innsifree's Fire and Frost

Karnovanda's Akala Felena

CACa

Diamond-Lady Von Der Doghouse Farm

USA CH Karnovanda's Sevastian

USA CH Karnovanda's Orphan Anne

LV & EST & LT & BALT CH

JALERRAN'S BLACK PEARL

Black/ white

Eyes –clear

HD – good (OFA)



CAN CH Nanook Jalerran's Patriot

Red/wh





USA CH Innsifree's Ticonderoga

Black/wh

AM&CAN CH Innsifree's Fire and Frost

Cyntu's Irma La Douce

CAN CH Nanook Northernlites Moondance

Gray/wh



CAN CH Nanook's Turn The Page

CAN CH Nanook's Smahain Aspenglow

USA CH Karnovanda's Black Beauty

Black/wh

BISS/USA CH

Karnovanda The Life Of Riley

Black/wh



USA CH Innisfree's Dubliner

USA CH Karnovanda's I Love A Parade

USA CH Karnovanda's Glenda The Good

Gray/wh

USA CH Karnovanda's Drem Bear

USA CH KArnovanda's Morriah CD